Founder's Message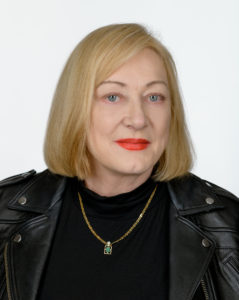 Since our inception nearly 15 years ago, we have delivered exceptional technology, Subject Matter Expertise and Program Leadership to our clients while offering rewarding career opportunities to our workforce. Regardless of the responsibility entrusted to us, Tricorp has excelled in delivering successful outcomes that met our clients' technical needs. Once a client experiences Tricorp's capabilities, we are quickly given more complex responsibilities.
This explains why the world's largest international, Non-Profit Bank entrusted Tricorp to reengineer and modernize their securities trading system for their Treasury Operations. And why the nation's largest non-profit disaster response organization in the US entrusted us to implement a nation-wide disaster supply chain management system to establish data monitoring for warehouse-to-recipient, complete with a real-time visualization dashboard. Our success also includes Trademark modernization and management of the Data of Record for the entire repository of Trademark records registered at the United States Patent and Trade office for over 8 years.
Our model of focusing on three core elements, Best and brightest teams, being our client's advocate and operating in an agile yet structured environment has worked 100s of times with successful outcomes whether it is a customized application, an enterprise system or management of an application. See Primary Services. We offer these services as a Woman Owned Small Business certified by the Federal Small Business Agency through typically prime contracts on a federal GSA 70 contract or directly with our corporate clients. See Tricorp IDIQs and Contracts.
Tricorp is built on three fundamental principles –
Talent is essential to successful outcomes – In my 25 years working in the field of delivering technology, the most failures I have observed is the wrong talent assigned to the client tasks. In every single client engagement, we assemble the most experienced and capable team, typically leaning toward fewer senior-level staff rather than a mixed team of junior and senior team members. We have found that using this model enables us to tackle complex problems that may arise and build technology faster with greater predictability.
Agile Operations – Tricorp has five years experience using agile practices as a delivery model. In addition to understanding the process of short sprints and quick adjustments, Tricorp's operational model is equally agile. We are creative and grounded and can quickly adapt to changing client requirements and circumstances that assure our team is always heading in the right direction. The combination of being laser-focused and flexible makes Tricorp a resourceful partner.
Focus on customer outcomes – Tricorp is our clients' best advocate. We thrive on delivering intelligent, scalable, solutions that meet the current and future customer needs. We will ensure our clients are always getting the best value and the best outcome. Tricorp has supported numerous turn-around efforts based on our agility to bring the right expertise at the right time regardless of the knowledge needed. Our culture rewards success and sheds mediocrity.
While Tricorp is a small business, the solutions delivered are large and complex. We thrive on serving our client's needs successfully.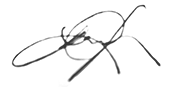 Linda Hedden
President
To further customer awareness and industry capabilities Tricorp's President, Linda Hedden, serves as leader of the federal agency/industry leading organization, ACT-IAC, Federal Insights Exchange for all Commerce Agencies.
Discover the VALUE PROPOSITION of using Tricorp for your upcoming IT project.

GSA Schedule GS-35F-099CA