Book your Tricorp ServiceNow On-Demand Consultation
Tricorp offers strong vision and leadership and utilizes our in-house architects to design and oversee all projects and assign staff experience and skills to align with client projects. Book your Tricorp ServiceNow On-Demand Consultation now below! Our solution delivery agile-based approach is reflected in how you engage ServiceNow On-Demand. This model enables us to provide independent assessments, staff acceleration, rapid migrations, third party integrations of full product lifecycle. After Tricorp's services are engaged, the key members of your team will be invited to join our Cloud-based Project management tool and Jira Agile Management system where we will collaborate together to complete the assignment.
Schedule your booking below:
Jan
Feb
Mar
Apr
May
Jun
Jul
Aug
Sep
Oct
Nov
Dec
ASSESSMENT – The assessment will include a complete knowledge transfer of the project deliverables. It will determine if we are able to provide a quote on a time-and-materials basis or firm-fixed-price for projects that are ready to hand over to our development team. If Tricorp is needed to develop the Use Cases or designs, etc., that will be performed in the first SPRINT.
SPRINT(s) – We price the projects based on the number and complexity of sprints involved in the project. Our sprint cycles will be 2 to 3 weeks. This will be described in our proposal that we have provided you either after the Initial Consultation and/or the ASSESSMENT. For simpler problems the resolutions may be performed during the consultation and not require our full-service option.
For further information please call (703) 591-7790 and select option 3 or (877) 221-6066.
Our model of focusing on three core elements, Best and brightest teams, being our client's advocate and operating in an agile yet structured environment has worked 100s of times with successful outcomes whether it is a customized application, an enterprise system or management of an application. See Primary Services. We offer these services as a Woman Owned Small Business certified by the Federal Small Business Agency through typically prime contracts on a federal GSA 70 contract or directly with our corporate clients. See Tricorp IDIQs and Contracts.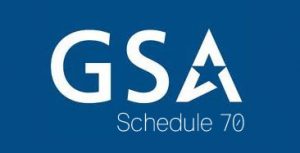 GSA Schedule GS-35F-099CA