Tricorp™ ServiceNow Capabilities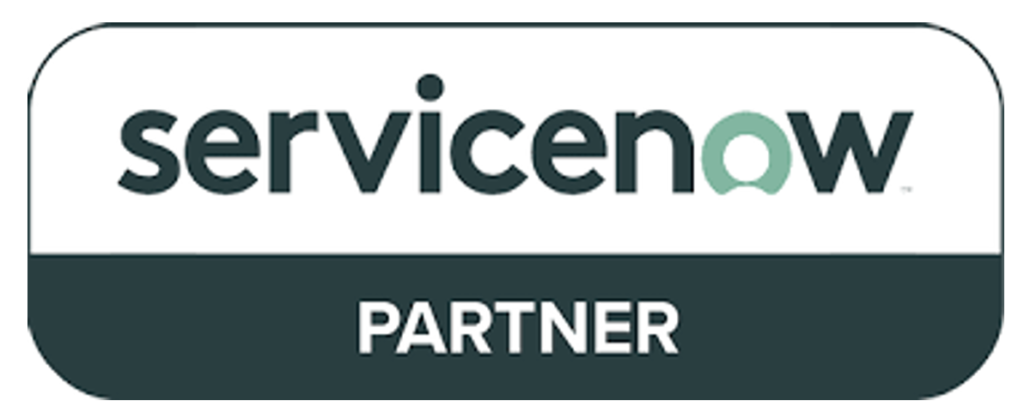 Tricorp's owner, Linda Hedden, has been in the Information Technology community for over 20 years. In 2004 she opened Tricorp, Inc., to provide high quality IT Services to commercial and federal clients using both Waterfall and Agile methodologies. Services are offered through a professional services and technology solutions model. Tricorp is a certified Woman-Owned Small Business under the SBA program.
Company Details:
GSA 70: GS-35F-099CA
CAGE: 745F0
DUNS: 180602430
SINS: 54154S
A ServiceNow Partner: Tricorp has been awarded a partnership with ServiceNow as a reseller, and a technology and solutions partner. We achieve this strategic partnership by demonstrating competency through our past performance with clients such as National Oceanic and Atmospheric Administration, Library of Congress, Maryland-National Capital Parks and Planning Commission and others. The Partnership was awarded to Tricorp through advocacy by various ServiceNow account executives who work with our clients and know our reputation for excellent service delivery and advanced knowledge of the platform. We work closely with ServiceNow to develop and support various solutions and licenses for ServiceNow and federal customers through Carahsoft BPA.
ServiceNow Practice: Tricorp's ServiceNow practice provides SNOW platform management offering full-service management of the platform to include O & M, development and configuration for the broad range of ServiceNow modules. Our architects possess advanced knowledge of the ServiceNow platform and complete tasks accurately and within predicted timeframes. We also require our team to be certified by ServiceNow. Tricorp has built over 14 customized applications to support various client workflow processes, including a Return-To-Work Vaccine management application. Tricorp has experience integrating ServiceNow with various enterprise applications. Our specific experience includes:
Information Technology Service Management (ITSM):
Our team members have, on average, 25 years of software development in large-scale environments with a minimum of 10 years of ServiceNow architecture and development experience. We have helped customers optimize their ITSM ServiceNow platform offering customized environments for various divisions using a divided instance model, assuring each internal customer has a program specific to their environment and expectations. Tricorp consultants guide our customers through the development of roadmaps and processes to establish the best-suited ITSM focused organization for their environment. We have helped our customers mature their ITSM environment for enterprise roll-out. Our expertise includes:
Agent Workspace – Agent Workspace's modern user interface serves as the command center for service desk agents and helps them solve issues faster and increase customer satisfaction. From a single pane view, service desk agents get all of the key information to efficiently respond to cases, view the full issue context, and get relevant, AI-powered recommendations.
Incident Management and Problem Management – IT can restore service after an unplanned interruption by investigating the root cause of an incident or escalating it to a major incident to quickly resolve critical service disruptions. Both proactive and reactive Problem Management will be utilized to prevent future incidents and minimize their impact. Users can also leverage trend analysis and periodic service configuration reviews to minimize and prevent future issues.
Change ManagementIT can control change processes to minimize the risks and costs of unplanned changes, automate standard changes with DevOps capabilities, and for more complex changes, automate change advisory board meetings with CAB Workbench to improve velocity of work. All changes will utilize a risk questionnaire inherent in the ServiceNow tool and rank changes based upon risk.
Release Management – Release Management facilitates planning, designing, building, configuring, testing, and releasing hardware and software into the IT infrastructure.
Cost Management – IT managers can track one-time and recurring costs of configuration items used by IT, and to allocate those costs to business units using allocation rules.
Walk-up Experience – Employees get a streamlined method for capturing and managing face-to-face IT support requests by using Walkup Experience. It's online check-in, real-time queue estimates, and automated notifications help users manage their time, improving the service experience and customer satisfaction.
Virtual Agent (VA) – Chatbot has become one of the fast self-servicing channels in many enterprises IT arena. We help to implement this in your enterprise using both prebuilt conversation or design a new using virtual agent designer enabling natural language understanding feature in ServiceNow. We also help to setup VA interfacing with and in various collaboration tools like Microsoft Teams, portals, web pages, Slack, FB messenger and many others.
Configuration Management – Tricorp can transform your current CMDB data model to CSDM 3.0 data structure using their ServiceNow defined approach as Crawl, Run, Walk and Fly. We have expertise to integrate and consolidate your different 3rd party data sources to ServiceNow CMDB using REST API /data import / transform maps or using Service Graph connectors / IntegrationHUB ETL's. We help setting CMDB/CSDM overview and health dashboards for maintain the CMDB as part of your continuous improvements process.
ServiceNow Platform Application Engine
Tricorp uses the ServiceNow platform to build customized applications varying from simple workflows to highly complex applications. Highlights of our applications are shared below:
Simplified Employee Vaccine Management for returning to work – custom developed by Tricorp which is easier to use than other available applications.
Tricorp has built over 10 customized applications for National Oceanic and Atmospheric Administration including an e-commerce application with shopping cart for purchasing Fishing licenses.
Our services include video training for each application.
Integrated Risk Management:
Tricorp specializes in the Risk Management Solution that is available on the ServiceNow store or through CarahSoft. Through our experience offering Cyber Security services to the federal government and our knowledge of this powerful RMF application we have selected this as a key product to sell to our current and prospective clients.
The following experience is based on our team's experience and expertise:
IT Asset Management (Hardware & Software): Asset Managers can track the financial, contractual, and inventory details of hardware, devices, and virtual assets from purchase through disposal. This helps to mitigate risk by knowing how every system is configured, what it costs, who has access to it, and what's installed on it. Our clients obtain a complete, connected view of its assets, allowing the agency to identify and resolve issues faster.
Tricorp understands the elemental differences between assets vs configuration item to define the wholistic lifecycle for your enterprise assets.
We help to clean up and rationalize your asset data – hardware or software models normalization by connecting with content service, creating asset dashboards and compliance visibility.
We use ServiceNow data certifications feature to maintain your assets metadata UpToDate.
Help to integrate the end user computing devices software management tool like MS SCCM or Jamf Pro for updating software usability into ServiceNow software asset management (SAM) realm apart from ServiceNow discovery source for servers.
Support in process of collating and loading software license entitlements; Applying OOTB/Custom license metrics using Data packs; Normalizing software using machine learning; Reconciling software licenses for compliance; Setting up SaaS license management for Microsoft 365 or Adobe products; Creating spend detection overview dashboard
With SN Mobile Asset app receiving Multi-scan, IT fulfillers can receive multiple assets against a purchase order in a single process and manage the assets inventory from cradle to grave using their My asset app.
ITOM: Our team has experience utilizing the power of ITOM applications within ServiceNow to enhance efficiency of IT operations management team. It has used ServiceNow discovery product for their clients to automate and maintain accurate and consistent UpToDate CMDB.
Deploying agentless discovery across your network both on-premises and on cloud network. With our experts working through any challenges of your dynamically evolving heterogeneous environment from monolithic application CIs to Kubernetes CI's.
Experienced in integrating with Infoblox and other IPAM tools to automate dynamically changing discovery IP ranges updates.
ITBM: Tricorp adopts and follow ServiceNow Implementation Methodology (SIM) as its project delivery approach. We strongly preach and use ServiceNow Agile methodology for our project planning and execution. We plan project phases and components in PPM and capture story plus visual task board (VTB) to execute it with different project and scrum teams for reporting.
Helped clients to revise innovation management (idea) and demand management leading to projects and program management. Configured changes need in workflow or forms for demand management routing plus additional approvals. Skills, resource and timecard management could be used inside projects by defining and adding relevant resources and entering timecard for this work executed.
Financial modelling, investment funding and cost management are defined for getting better view of budgets and utilization of money in your portfolios to projects. We help to define your budgets, cost models, allocation metrics and enable financial charging for your services. Enable you for scenario-based planning for comparisons before making certain decisions.
Manage your various growing portfolios by doing proper strategic plans using Alignment planner workspace (APW) which gives you visual roadmaps for executive team and other stakeholders.
We have helped clients to get better reports using performance analytics (PA) on your PPM data and use predictive intelligence (ML) on demands, ideas and project to search and display similar records for planning.
Tricorp has become essential on all of our engagements due to our highly selective acquisition of talent and deep understanding of technical requirements.